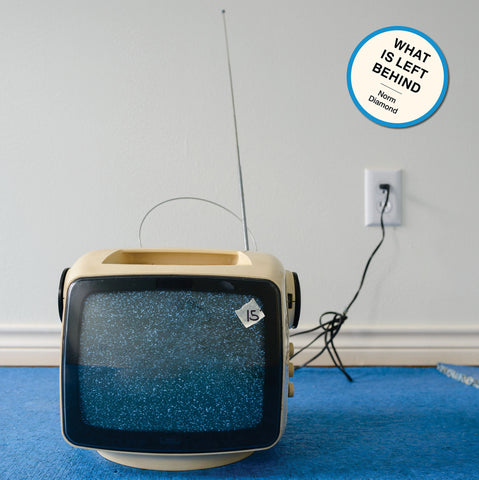 BOOK INFO
Paper Over Board, 10 X 10 In. / 112 Pages  / 45 Color
ISBN 9781942084310
List Price: $45.00
"...one can't help but feel a connection...and then, inevitably, a sense of loss.",
- Hyperallergic, May 11, 2017
"… a poignant project on the transience of objects …",
- Lenscratch, May 8, 2017
"Norm Diamond has found treasures that remind us of our own mortality...",
- F - Stop Magazine, July 22, 2017
Photographs by Norm Diamond
Contributions by Kat Kiernen 
What Is Left Behind features photographs of items at estate sales that explore themes of memory, mortality, and cultural history.
Norm Diamond has visited countless estate sales, photographing objects that evoke sadness, humor, and ironic commentary on our cultural history. The articles defy conventional expectations: a science project from 1939; a century-old letter from a rejected lover; a complete collection of Playboy magazines. Poignant photographs of these possessions reveal clues about otherwise unknowable people. These items take on lives of their own, both in these photographs and in the idea that they will now move on to new owners.
Norm Diamond is a fine art photographer with a previous career in interventional radiology. His work has been shown at the Houston Center for Photography, the Davis Orton Gallery, and the Griffin Museum of Photography. In 2015 he was named a finalist in the 2015 Photolucida Critical Mass competition, and his work has been featured on Lenscratch, Slate.com, PDN, and aCurator.