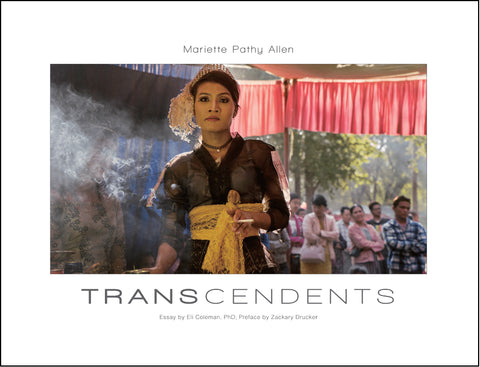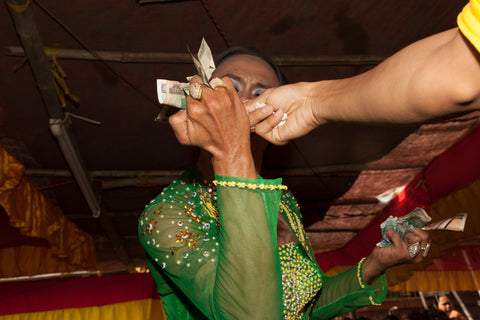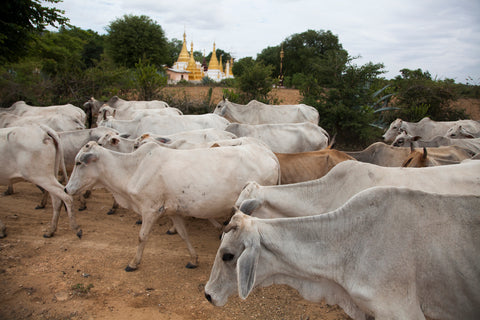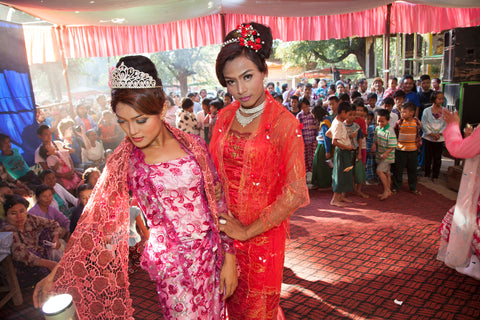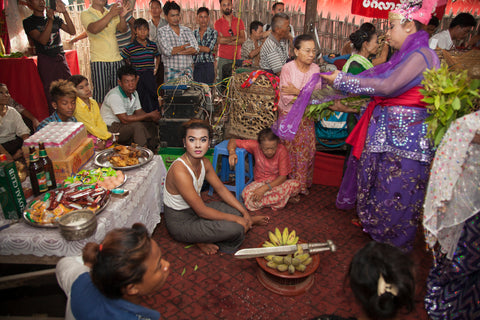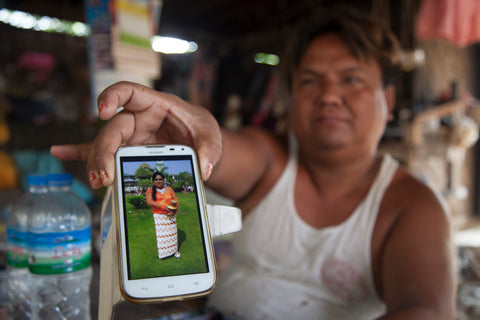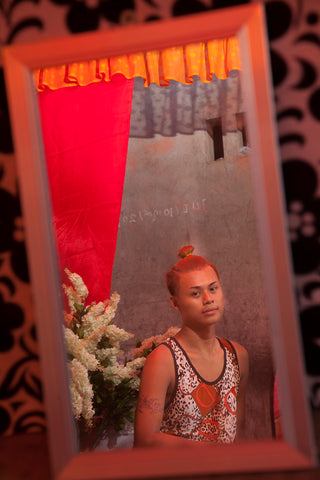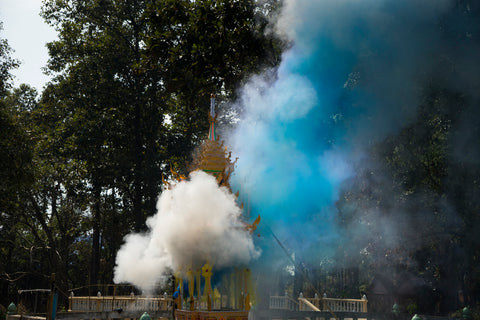 BOOK INFO
Paper over Board, 9 X 13 In. / 142 Pages / 75 Color Photographs
ISBN 9781942084433
List Price: $45.00
"Compassionate without being sentimental, Allen's photographs challenge our conceptualization of gender, and serve as a counternarrative to the often sensational and exploitative depictions of transgender lives in the media.",
- Aperture, December 15, 2017

 "...a study of liminal spaces; between genders, between countries, between past and present, and even between this world and the next.",
- Musee Magazine, December 13, 2017

Also featured by
Smithsonian Magazine
Hyperallergic
International Business Times 
Photographs by Mariette Pathy Allen
Foreword by Zackary Drucker
Contributions by Eli Coleman 
In collaboration with Dr. Eli Coleman, professor and director of the Program in Human Sexuality at the University of Minnesota, Transcendents studies the phenomenon of gender variance among the spirit cults of Burma and Thailand. This book combines a raw, personal, photographic standpoint with an anthropological and sexological perspective on the genderfluid spirit mediums in Thailand and Burma.
Mariette Pathy Allen has been a pioneering force in gender consciousness, contributing to numerous cultural and academic publications about gender variance and lecturing worldwide. A published author and photographer, her other titles include:
Transformations: Crossdressers and Those Who Love Them (1990), The Gender Frontier
(2003), and Transcuba (2014).
Dr. Eli Coleman is a founding editor of the International Journal of Transgenderism and past president of the World Professional Association for Transgender Health.
Zackary Drucker is an award-winning cultural producer, and trans woman who breaks down the way we think about gender.