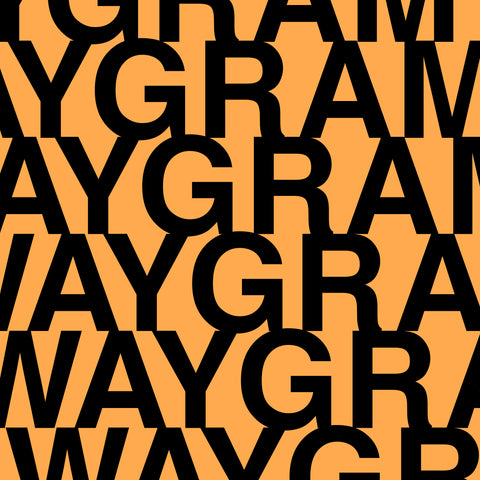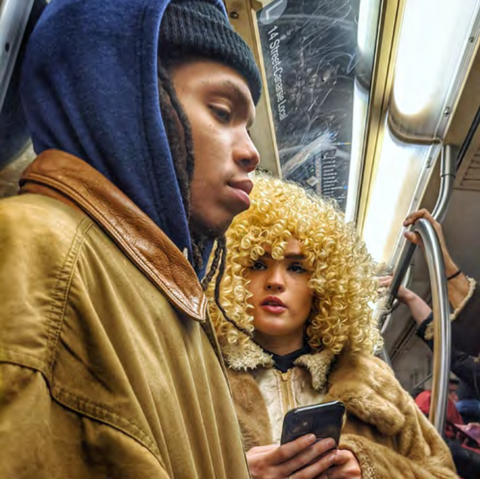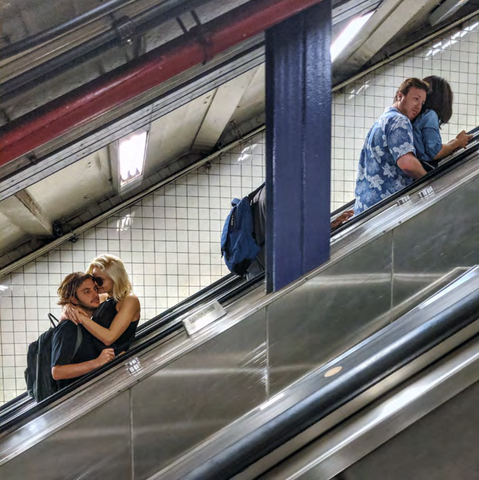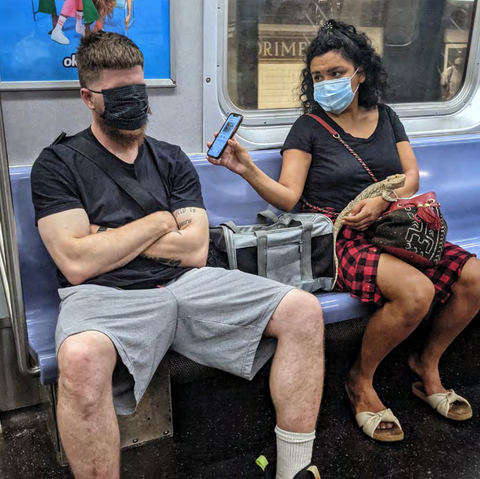 Book Details: 
Flexibound
ISBN-13: 9781954119154
128 pages; 74 Color Photographs
8 x 8 inches
$45 US
Featured by:  "Smart Shot" - Saturday Guardian in print, The Guardian Online, Eye of Photography, Huck magazine, LensCulture, Exibart Street, and Ink.
New York City subways – the century-old transit system has survived two World Wars, the Great Depression, and Hurricane Sandy. It and the millions of citizens that rely on it as their daily lifeline will also survive the COVID-19 pandemic. Subwaygram captures mobile phone street portraits of the diverse community of riders two years before and two years after the first case was confirmed in New York City and the commonalities in the fleeting moments of their journeys.
Chris Maliwat has been photographing the subway for many years and sharing the images on his Subwaygram Instagram feed. Daylight is pleased to offer this selection of favorites collected in the artist's first monograph.
Chris Maliwat is a street-portrait photographer who captures surreptitious moments of everyday people on their journeys in the cities where they live. 
Aaron L. Morrison is a New York City-based journalist whose work on race, criminal justice and grassroots social movements has been published by The Associated Press, the global nonprofit news wire.
"Chris Maliwat describes the New York subway as the first slot in a pinball machine. "Whenever I head down there, I know it's going to be a mini adventure, like I'm about to be launched into the world," he says. "I saw this woman waiting at Metropolitan Avenue/Grand Street station and wondered which world she was about to shoot out into. Are there people like her where she's going? Is she headed to her tribe? I think so. Everyone finds their tribe in New York – that's why people come here.""-The Guardian, December 3, 2022.
"I was (and continue to be) intrigued by the breadth of this project, and the empathetic lens through which he recorded his subjects. "-Lenscratch, November 18, 2022