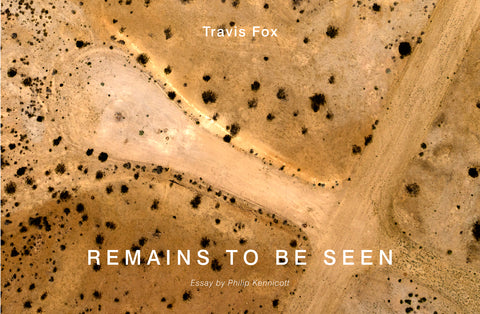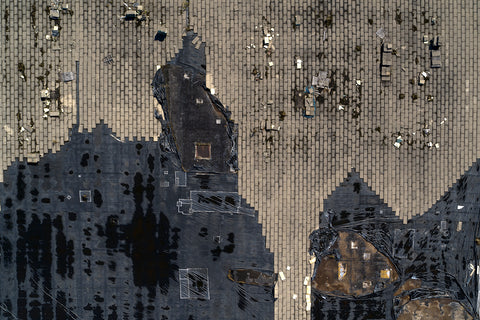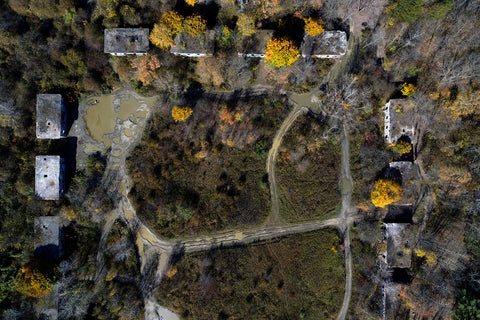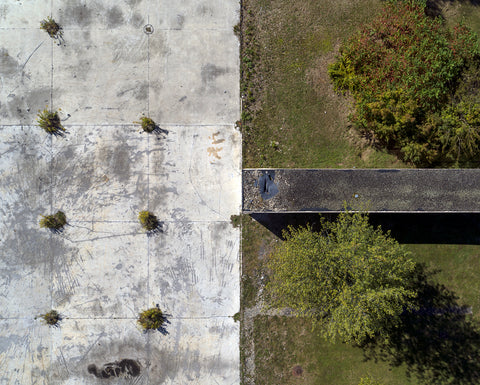 Book Details: 

Paper over board
ISBN-13: 9781942084907
166 pages; 60 Color Photographs
13 x 8 1/2  inches
$45 US; $58.99 CAN 
"The first thing that strikes you while looking at the book is the beauty of the photographs. But as you drill down into them, you start to see that they are also documents of loss." - The Washington Post, December 9, 2020
"The images document abandoned industrial and residential sites, as well as the toxic side effects of urban growth. They shine a light on the consequences of past planning decisions, institutional racism, environmental disregard, and America's unchecked manifest destiny." - Photobook Journal
Also featured in:
Photographs by Travis Fox
Foreword by Philip Kennicott
Remains To Be Seen explores a disappearing but still tangible American landscape, from the rust-belt towns of the Midwest to the borscht-belt resorts of the Catskill mountains. Using aerial photography with documentary candor and precision, Travis Fox creates a visually sumptuous record of former industrial sites and abandoned neighborhoods that persist as incisions on the landscape, scars in the memory, and traces of healing. Fox finds patterns that would be undetectable from the ground, uncovering a new visual record of old and debilitating problems, from institutionalized racism to environmental destruction. Remains to be Seen offers a bracing vision of an America that has become so familiar that it is, paradoxically, invisible to many Americans. Through a view from above, detached but vulnerable, his camera counters that disappearance and connects old landscapes to contemporary conscience.
Travis Fox is an Emmy Award-winning journalist and the Director of Visual Journalism at the Craig Newmark Graduate School of Journalism at CUNY.
Philip Kennicott is the Pulitzer Prize-winning Senior Art and Architecture Critic of the Washington Post.