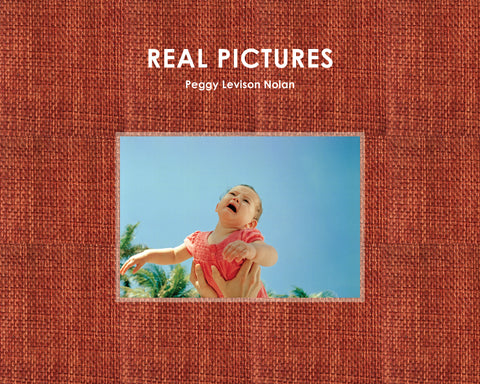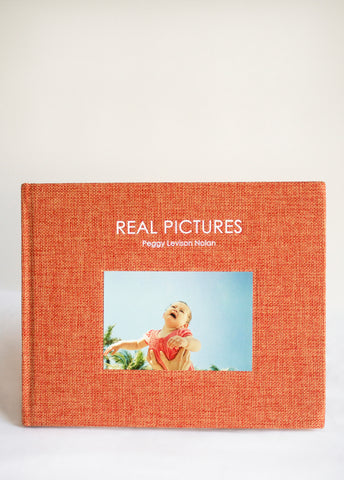 Book Details:  
Hardcover 
978-1942084570 
130 pages 
10 x 8 inches
$45 US; $58.99 CAN  
"There is a tenderness and a sensitivity in these pictures of family that cannot be faked. Nolan is not embedded with her subjects, she is entwined. As such, the pictures not only show she has an eye, but also a heart."
- Chris Wiley, The New Yorker
"Nolan seamlessly blends the everyday nature of her subjects with beautiful stylistic techniques…",
- Musee Magazine, October 29, 2018

Also featured by:
Photo District News
Humble Arts Foundation 
Photographs by Peggy Nolan
Contributions by Bonnie Clearwater and Susanne Opton 
Real Pictures is the result of many decades of photographs recording the day- to- day workings of a large family. As Chris Wiley of the New Yorker says "there is a tenderness and a sensitivity in these pictures of family that cannot be faked. Nolan is not embedded with her subjects, she is entwined. As such, the pictures not only show that she has an eye, but also a heart."
Peggy Nolan got married, raised seven kids, stayed home, started photographing, shoplifted film, went back to college, studied hard, got divorced, got pierced up, worked harder, graduated from college, stole more film, made more pictures, went back to college, graduated from graduate school, kids grew, calmed down, stopped stealing film, started thinking more, shot beer pictures, still thinking, still making pictures.
Bonnie Clearwater is an American writer and art historian. She is the director and chief curator of the NSU Museum of Art Fort Lauderdale.
Suzanne Opton is an artist and recipient of the 2009 Guggenheim Fellowship.