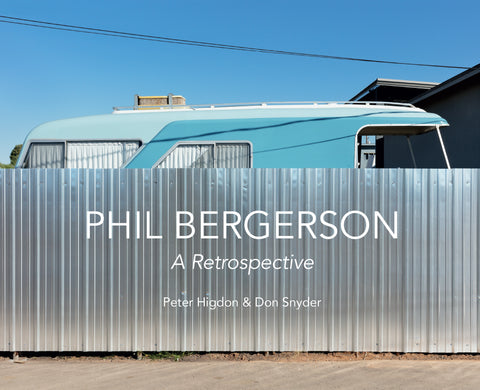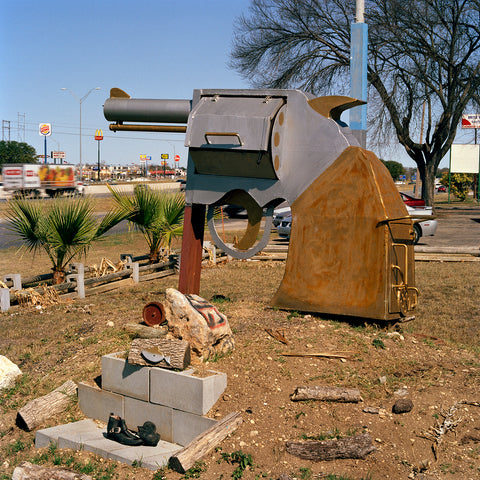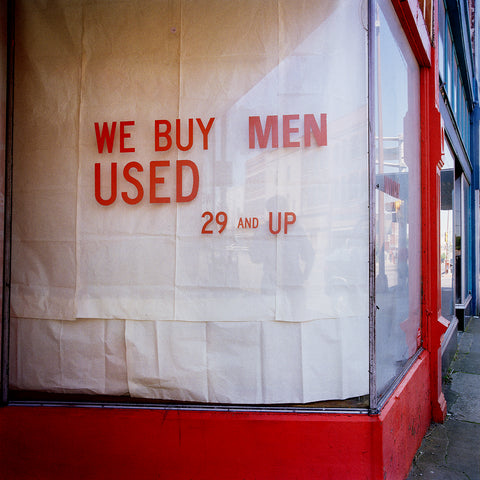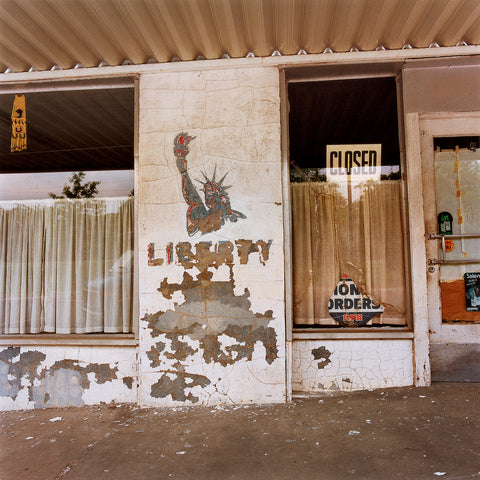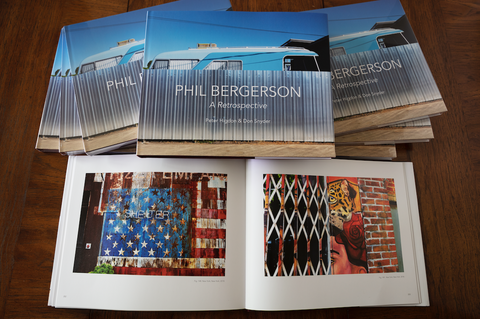 Book Details: 
Trade Cloth
ISBN-13: 9781942084785
220 pages; 140 color photographs
13 x 10 1⁄2 
$50 US; $64.99 CAN 
"Bergerson's American work dominates the second half of the book which covers his 25-year photographic odyssey searching for remnants of a recent, yet bygone era in America that he documents through meticulously composed photographs that demonstrate his masterful use of color and light, and engaging sense of humor." -  All-About-Photo
"There's lots to be discovered when spending time with this tome not least because looking at a photograph often conjures up many other images in our heads not necessarily related to the one before our eyes. " - F-Stop magazine, July 8, 2020
Also featured in:

The Guardian, L'Oeil de la Photographie, Photo Life Magazine (Canada), Art Daily, and The Walrus.
Photographs by Phil Bergerson
Foreword by Robert Burley
Essays by Don Snyder and Peter Higdon
Phil Bergerson's photographs are poetic statements full of irony and pathos encapsulating this empathetic neighbor's Canadian insight into the mysteries of our complex American nation. Using the traditions of Evans, Frank, and Lyons,  Bergerson constructs found, poetic fragments into powerful sequential ensembles that metaphorically express something genuine and meaningful.

Phil Bergerson has been showing his work internationally for fifty years, and his work can be found in many prestigious collections including the National Gallery National Gallery of Canada, Bibliothèque Nationale, Paris, the Harry Ransom Center, Austin, and the Creative Center for Photography Collections, Tucson.
Don Snyder, is a writer and teacher who studied with Walker Evans at Yale and Minor White at MIT. 

Peter Higdon, is the Founding Collections Curator at Ryerson Image Centre, Ryerson University. 
Robert Burley, is an internationally exhibiting photographer, represented in the George Eastman Museum, National Gallery of Canada, and Musée Niepce collections.