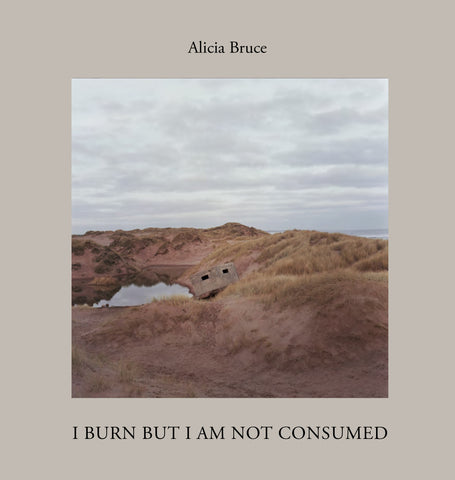 Book Details: 
Hardcover
ISBN-13: 9781954119246
128 pages; 80 Photographs
9.5  x 9.5 inches
$50 US
Featured in  The Guardian, Huck Magazine,  All About Photo, L'Oeil de la Photographie, Rawstory, Vita (Italy), Press and Journal (Scotland), Sunday Post (Scotland), and Financial Times (Print).
I Burn But I Am Not Consumed brings together photographs and an archive collated by photographer Alicia Bruce and the residents of Menie, Scotland. The project documents sixteen years of Donald Trump's impact on the coastal Scottish community from 2006 until present day. 
Alicia Bruce is an award-winning, working-class photographer, community collaborator, educator, and activist based in Scotland. Her photography sits between documentary and staged imagery focusing on communities, environments and human rights. Alicia Bruce is a member of the collective Women Photograph.
Karine Polwart is a multi-award winning Scottish songwriter and musician, as well as theater-maker, storyteller, spoken-word performer and author.

Lesley Riddoch is a Scottish radio broadcaster, activist and journalist who lives in Fife. 

Louise Pearson is a curator of photography at the National Galleries of Scotland.