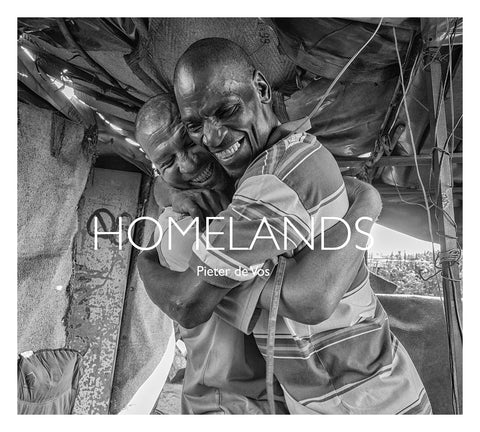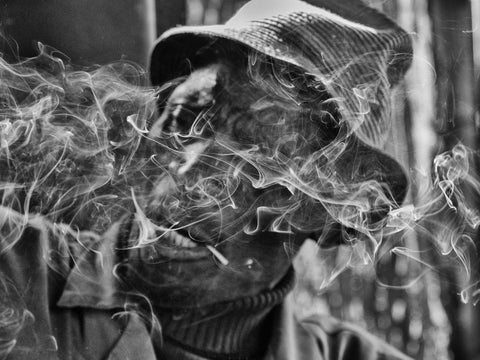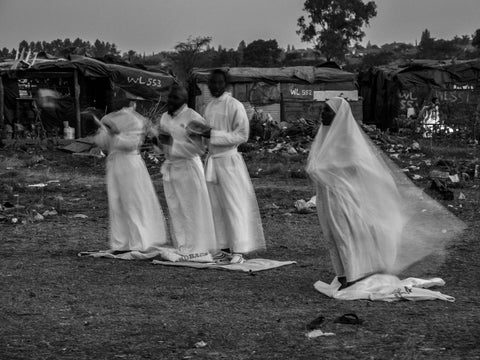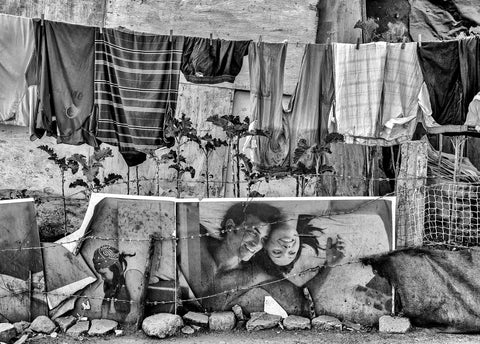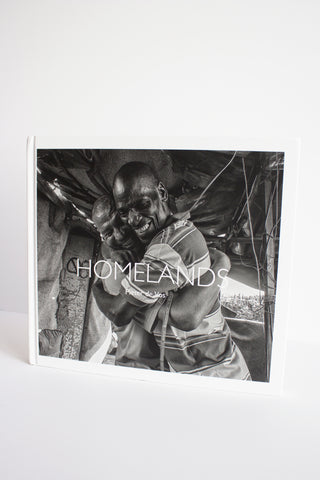 Book Details: 
Paper over Board
ISBN-13: 978-1942084624
156 pages; 70 images
10 x 9 inches
$45 US; $58.99 CAN 
"De Vos's black-and-white photography generates a sense of unity within the cacophony of the makeshift dwellings and conflicting colors of the temporary community. His is a wonderful selection of portraits, landscapes and views from the pulse of daily life... De Vos's point of view is intimate without being aggressive.,
- ZEKE Magazine, Spring 2019
Featured in Black + White Magazine and F-Stop Magazine
Photographs and introduction by Pieter de Vos
Foreword by Leilani Farha
Contributions by Stephan de Beer and Donald Banda 
HOMELANDS is the product of seven years of documentary work. The book provides an intimate view of South Africa, 25 years after apartheid, through the life of Donald Banda. Since 2012, I have been collaborating with Donald Banda to explore questions of home and belonging. I met Donald when he was living in Woodlane Village, an informal settlement located in a wealthy suburb in Pretoria. The Village is a microcosm for the tensions South Africa is experiencing around land, migration, and the growing gap between the rich and the poor. 
Early in my time with Donald, he confided that he had long desired to have his story told. But he never had the means to do so. This book represents my promise to carry his story forward. His narrative personifies the story of my homeland: a place of promise and heartache; a place of perseverance and faith; a place where personal histories reveal complex social truths. As South Africa observes the 25-year anniversary of the abolishment of apartheid, it is important to reflect on the country's imperfect journey to democracy. For many, the dream of the "rainbow nation" remains elusive. 
Pieter de Vos is an award-winning photographer, educator and facilitator.
Leilani Farha is the United Nations Special Rapporteur on the Right to Housing.
Stephan de Beer is the Director of the Centre of Contextual Ministry, University of Pretoria.