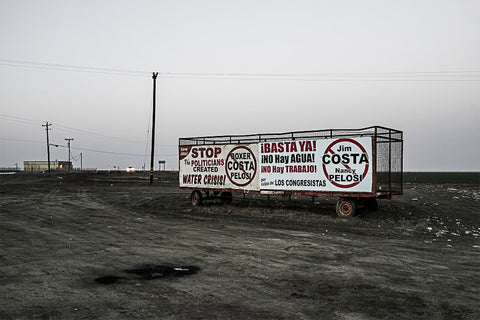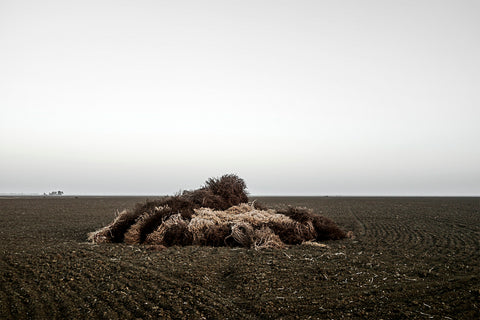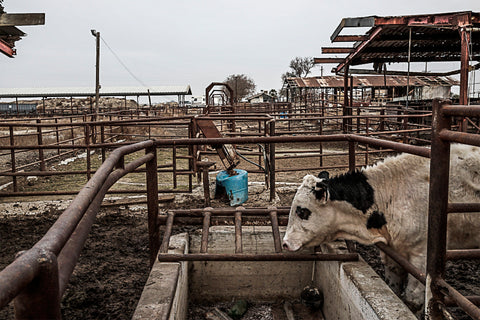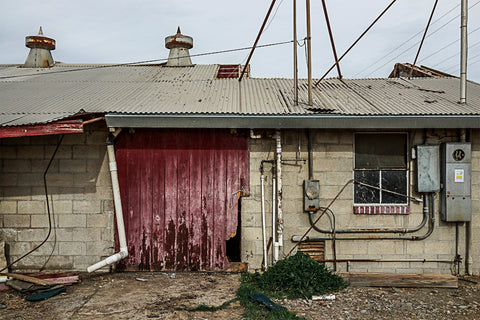 Book Details: 
Paper over board
ISBN-13: 9781942084884
144 pages; 70 Color Photographs
12 1/2 x 11  inches
$50 US; $64.99 CAN 
"The photographs pivot around fragments of story from his childhood, of building a life forward, of home that is made as well as found; scattershot sounds and sights carried in his mind from the famines and wars he covered for years; glimpses of drought and man-altered landscapes; birds overhead, sheet glass motionless sloughs reflecting the sky." -  All About Photo
Also featured in: 
L'Oeil de la Photographie, and Art Daily.
Photographs by Bruce Haley
Foreword by Kirsten Rian
The photographs in Home Fires, Volume I: The Past were taken during the height of a crippling drought in the state of California. Bruce Haley, known for his hard-hitting war and documentary work, turns his camera homeward, to the agriculture-rich San Joaquin Valley where he spent his childhood. The resulting images, haunting and melancholy, play out against the larger framework of contentious water politics and land use issues. The poet and writer Kirsten Rian provides the accompanying text.

Bruce Haley is the recipient of the Robert Capa Gold Medal and his clients include Time, Life, US News and World Report, The London Sunday Times Magazine, Stern, Paris Match, GEO, Aperture, Esquire, Georgia-Pacific, and the Chevron Corporation

Kirsten Rian is a writer, visual artist, and photography curator.