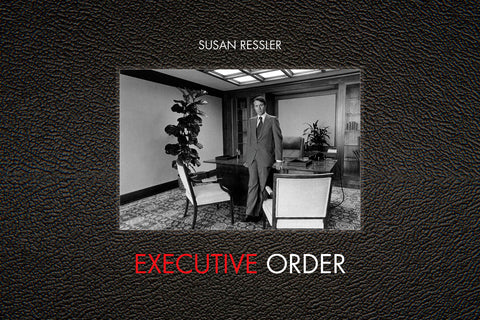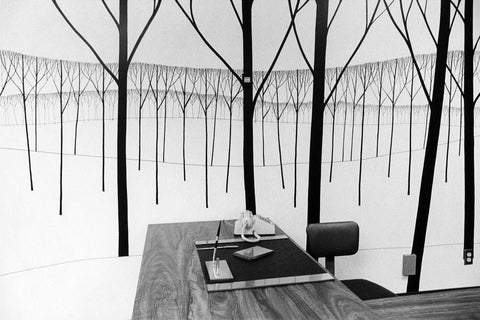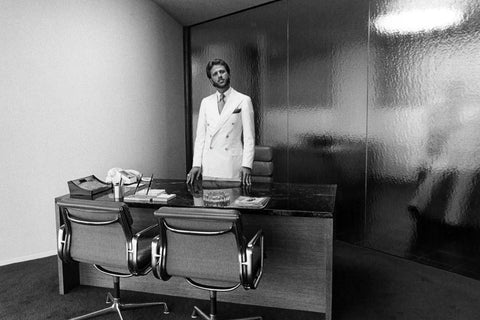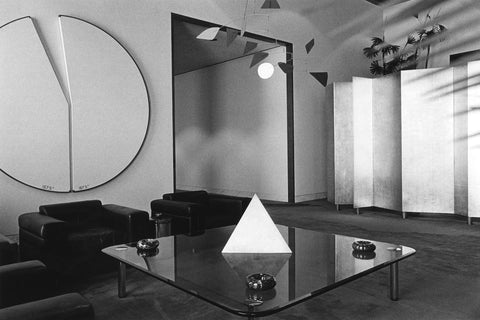 BOOK INFO
Faux leather over board  7 x 10 1⁄2 / 104 pages / 50 B&W photographs
ISBN 9781942084471
List Price: US $45.00


"... recognized as an epochal and historically important record of the growth of corporate America which still resonates today.",
- Artdaily, December 19, 2018

"You can almost smell the polish and the cigarette smoke in her images, offering peeks inside board rooms, private offices and lobbies; and in doing so, opening doors into the world of the booming businesses of corporate America.",
- Creative Review, April 23, 2018

"As Executive Order proceeds, the book becomes increasingly surreal. ",
- Fraction Magazine, October 2018

Also featured by
The New York Times Lens Blog 
Photographs by Susan Ressler
Contributions by Mark Rice 
Executive Order is a trenchant look at corporate America, featuring portraits and office interiors shot during the 1970s in Los Angeles and the Mountain West. A daring critique of wealth and power, Ressler wields photography with humor and insight, and her work is especially relevant today.
Susan Ressler is an internationally renowned photographer, author and educator. An NEA fellow, her work is in the Smithsonian American Art Museum and the Library Archives of Canada, among other important collections.
Mark Rice is an award-winning author and the founding chair of the American Studies Department at St. John Fisher College near Rochester, New York.