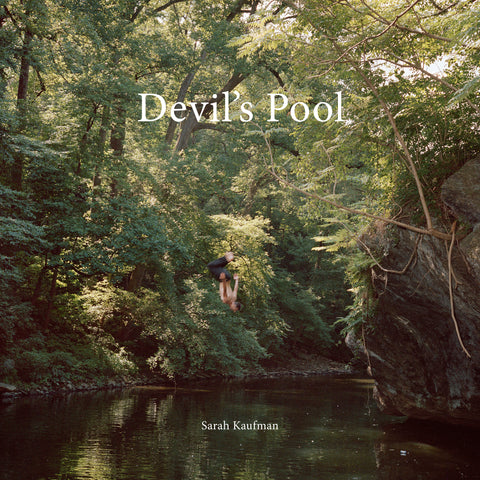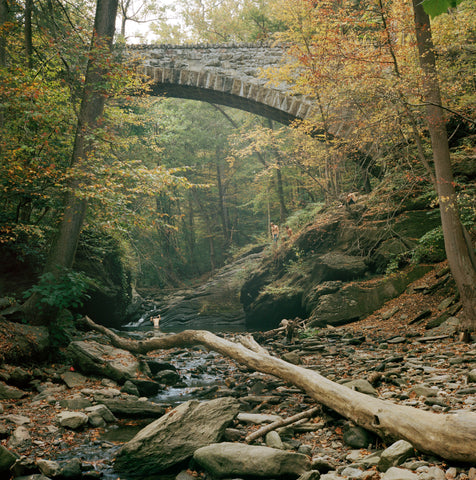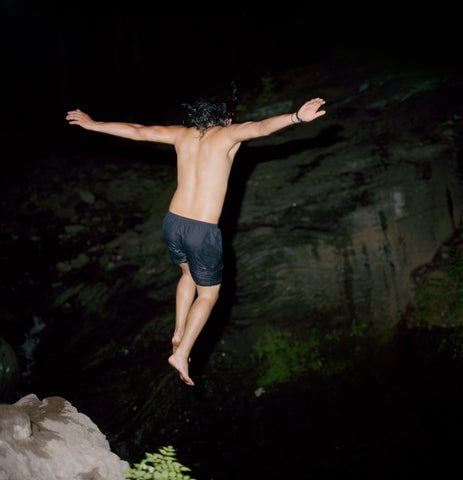 BOOK INFO
Uncoated Paper, 10 x 10 in / 116 pages / 60 Color
ISBN 9781954119000
List Price: $45.00
Devil's Pool is a collection of photographs made at a swimming hole in Philadelphia's Wissahickon Park—one of the few wild spaces within an American city.
Sarah Kaufman is an exhibiting artist with work shown at Saint Joseph's University, Haverford College, and many more. Sarah is currently an Assistant Professor at Ursinus College.
Andy Grundberg is an art critic and curator who holds the position of Professor Emeritus, Corcoran School of the Arts and Design at George Washington University.