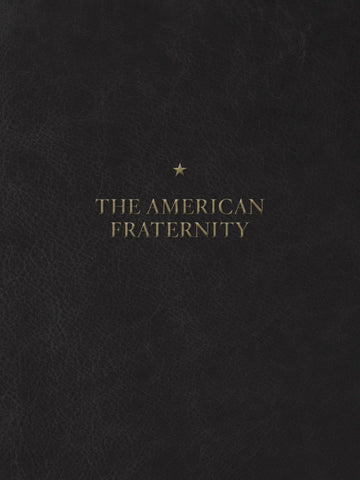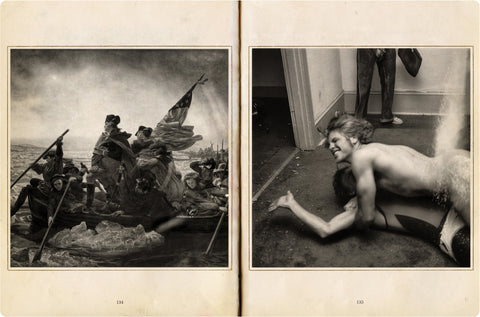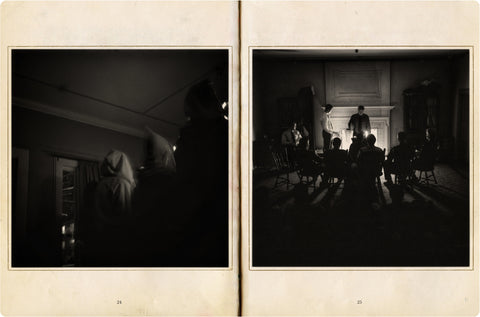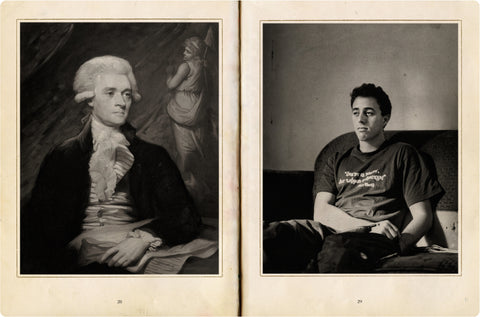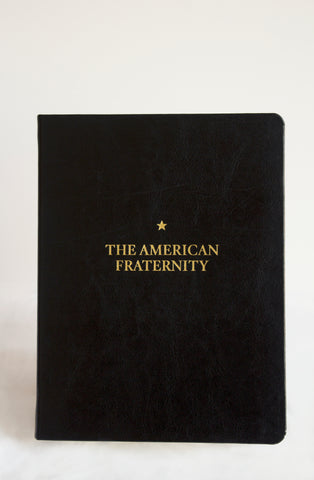 Book Details: 
Soft cover, leather bound
ISBN-13: 978-1942084556
144 pages; 96 images
6 x 8 inches
$45 US; $58.99 CAN 
"...released amid a nationwide conversation about toxic masculinity sparked by the #Metoo movement...",
- Time, September 17, 2018
 "...a historical document of a powerful—and aggressive—American subculture.",
- Vice, October 4, 2018
"This is a naked look inside the American frat house.",
- The New York Post, September 27, 2018
Also featured by:
Photo District News - Notable Photo Books of 2018
The Guardian
British Journal of Photography 
Photographs by Andrew Moisey
Contributions by Cynthia Robinson and Nicholas L. Syrett 
 The American Fraternity is a photobook that provides an intimate and provocative look at Greek culture on college campuses by combining contemporary photographs with scanned pages from a wax-stained 60 year old ritual manual. This book will shed new light on the peculiarities of the fraternal orders which count seventy-five percent of modern U.S. presidents, senators, justices, and executives among their members. These mysterious campus organizations are filled with arcane oaths and ceremonies and this book attempts to capture within its pages some of this dark power.
Andrew Moisey is an award-winning photographer and educator. He is Assistant Professor of Art History and Visual Studies, a Rosevear Faculty Fellow at Cornell University. He received his Ph.D. in Film and Media Studies (May 2014) at the University of California, Berkeley. 
Cynthia Robinson is Professor of History of Art and Visual Studies at Cornell University, where she also serves as Chair of Undergraduate Studies in the History of Art.
Nicholas L. Syrett is professor of women, gender, and sexuality studies at the University of Kansas and author of The Company He Keeps: A History of White College Fraternities and American Child Bride: A History of Minors and Marriage in the United States.