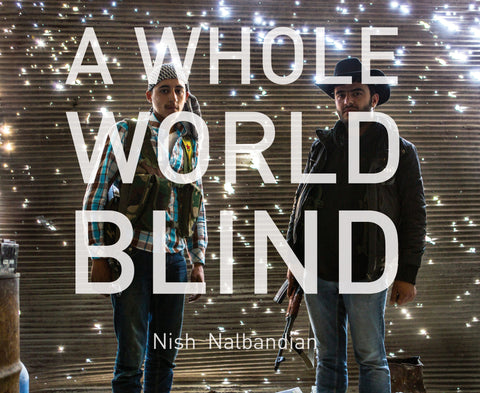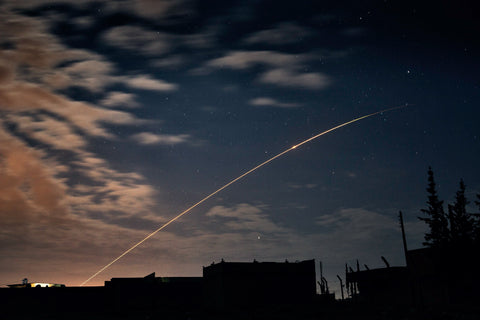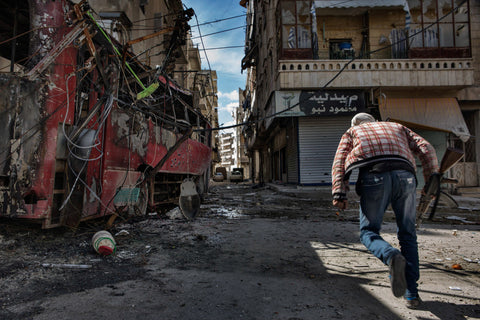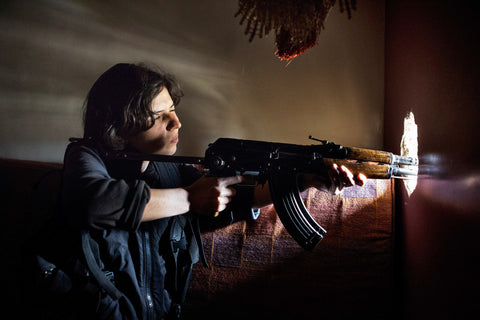 BOOK INFO
Paper over Board, 11 X 9 In. / 196 Pages / 80 Color Photographs
ISBN 9781942084259
List Price: $50.00
"In his debut monograph, Nalbandian weaves together harrowing images and powerful quotations.",
- Smithsonian Mag, September 15, 2016
"...a honest and uncensored testimony to the strength and vitality of the people living amidst cataclysmic turmoil...",
- Vice, November 19, 2016
Photographs by Nish Nalbandian 
"Despite all the guilt and all the horror, A Whole World Blind is at least in part a book about redemption. When people asked Nalbandian to tell their story—whether it was about a wedding or a funeral— he followed them and listened.",
- Feature Shoot, December 15, 2016
A Whole World Blind depicts the realities of war in Northern Syria's rebel-held territories, from the brutal to the mundane.
Award-winning photographer Nish Nalbandian has spent three years covering the war in Northern Syria and the refugees from that war in Turkey. His debut monograph, A Whole World Blind, entwines documentary photography and portraiture with oral testimony, essays, stories, and memoir to create a vivid picture of the reality of this war. A Whole World Blind depicts fighters on the frontline, as well as everyday people eking out a living amidst the ruins. Fascinated by the dynamic of life that continues through conflict, Nalbandian's photographs humanize what often read as impersonal headlines about a dangerous war.
Nish Nalbandian has photographed in more than thirty-five countries worldwide in a variety of environments and continues to cover Syrian Refugee issues. Nalbandian's awards include First Prize for Conflict photography in the 2014 IPA, the Gold Medal for War Photography in the 2014 PX3, and many more.