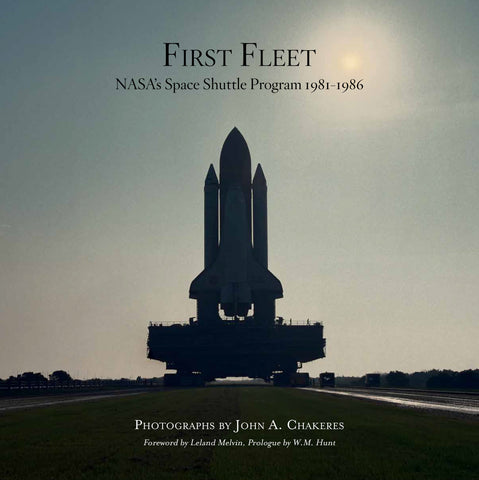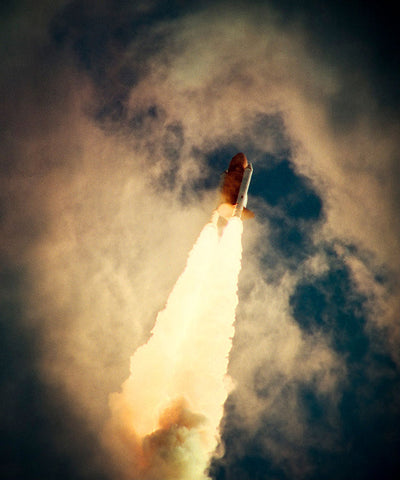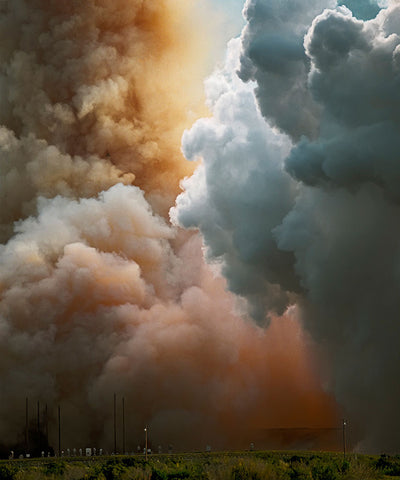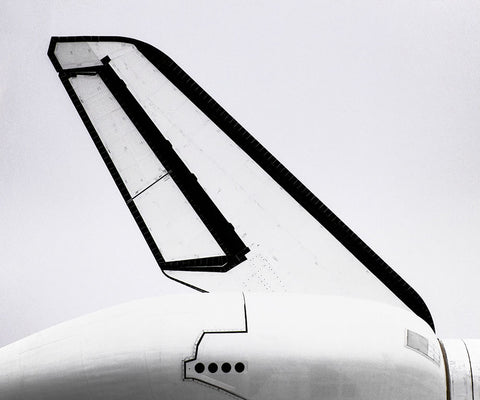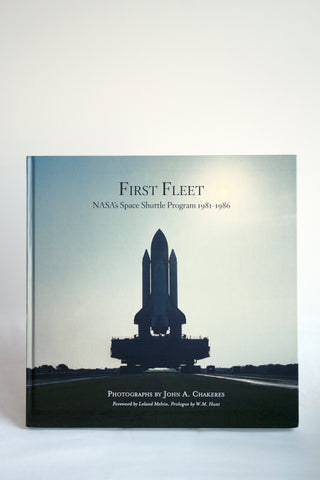 BOOK INFO
Hardcover; 124 pages, 12 X 12 inches
ISBN-13: 978-1942084587
$50 US; $72.50 CAN
"..a striking homage to a glorious time in space travel...",
- Wired, October 1, 2018
"...capturing the magic and majesty of the missions that captivated the nation.",
- My Modern Met, October 29, 2018
Also featured by:
Photo District News
Bloomberg Businessweek
Artdaily 
Photographs by John A. Chakeres
Foreword by Leland Melvin
Introduction by W.M. Hunt/Dancing Bear 
 First Fleet began more than 30 years ago with the launch of the first Space Shuttle Columbia in 1981. With special access to photograph the Shuttle operations at the Kennedy Space Center, John Chakeres began his multi-year project photographing the five original space shuttles. The images in First Fleet are a never-before-seen look at the sensational launch and landing operations of the space shuttles. In addition the photographs Chakeres managed to capture represent a technical achievement as the photographer invented a special remote trigger device in order to properly capture the action from a safe distance.
John A. Chakeres has been an artist working in photography for more than 40 years. He has published three books of his photographs, Traces: An Investigation in Reason, 1977; D'art Objects: A Collaboration, 1978; and Random New York: An Unscripted Walk, 2008. His photographs have been included in numinous exhibitions and publications and are in a number of permanent collections including the Museum of Modern Art, New York, Bibliothèque Nationale de France, Paris, Museum of Contemporary Photography, Chicago, Ill, Southeast Museum of Photography, Daytona Beach, FL, Monterey Museum of Art, Monterey, CA and Tweed Museum of Art, Duluth, MN. He has taught photography, printmaking, and digital imaging at Ohio University, Columbus College of Art and Design, and Columbus State Community College.
W.M. Hunt is a photography collector, curator and consultant who lives and works in New York City. His book The Unseen Eye (Aperture, Thames & Hudson, Actes Sud) focuses on Collection Dancing Bear, his largest collection of photographs. W.M. Hunt has written essays on or for artists, among them Bill Armstrong, W.A. Bentley, Mark Beard, Luc Delahaye, Larry Gianettino, Manuel Geericnk, Bohnchang Koo, Luis Mallo, Jeff Sheng, Phillip Toledano and Frank Yamrus.  He is a professor at the School of Visual Arts.
Leland Melvin is an engineer and NASA astronaut and former wide receiver for the Detroit Lions. He served on the space shuttle Atlantis as a mission specialist and was named the NASA Associate Administrator for Education in October 2010. He also served as the co-chair on the White House's Federal Coordination in Science, Technology, Engineering, and Mathematics (STEM) Education Task Force, developing the nation's five-year STEM education plan. He holds four honorary doctorates and has received the NFL Player Association Award of Excellence. He shares his inspirational life story in his memoir Chasing Space: An Astronaut's Story of Grit, Grace, and Second Chances (Amistad (May 23, 2017). Leland Melvin lives in Lynchburg, Virginia.